Can Mazda's new three-row SUV compete with the Kia Telluride and Honda Pilot?
www.motortrend.com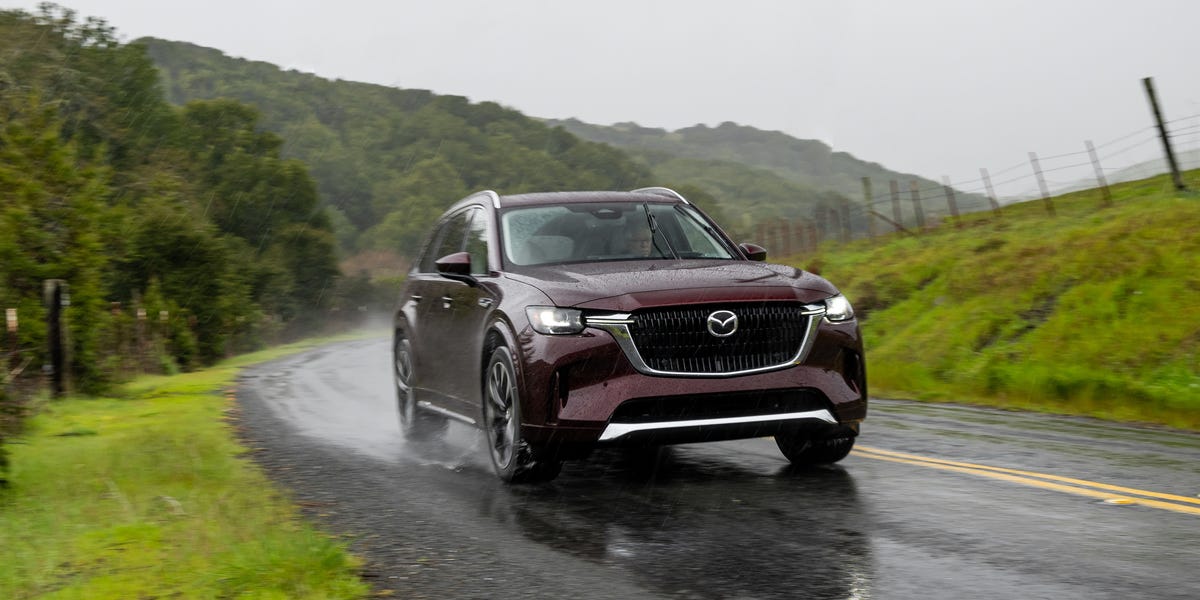 The all-new CX-90 SUV is Mazda's new flagship and an ambitious push upmarket.
www.caranddriver.com
2024 Mazda CX-90 brings great rear-drive dynamics, a silky straight-six, a punchy PHEV and luxurious interiors to the three-row SUV segment.
www.autoblog.com
What's more valuable to three-row CUV shoppers: versatility, or a fun-to-drive character? Mazda, for better or worse, believes it's the latter.
www.motor1.com